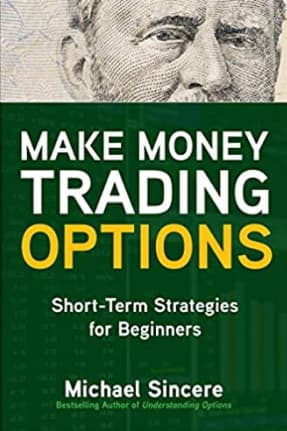 Make Money Trading Options
(McGraw-Hill, 2021)
With clear, simple language―and without a lot of confusing charts or indicators―MarketWatch columnist Michael Sincere shares his expertise and battle-tested strategies for building wealth in the options market. Even beginners can quickly benefit from the guidance in this book―as well as those concerned about potential volatility in the near term.
The author discusses how to use short-term trading strategies to buy calls and puts, find winning stocks using proprietary test trading strategies, identify the most profitable market environments, learn when to enter or exit option positions, and find ideal setups and positions.
Finally, you will learn to protect your money in both bull and bear markets―and know when not to trade, identify new and important buy and sell signals, and identify new ways to view and trade the stock market.
Available at: